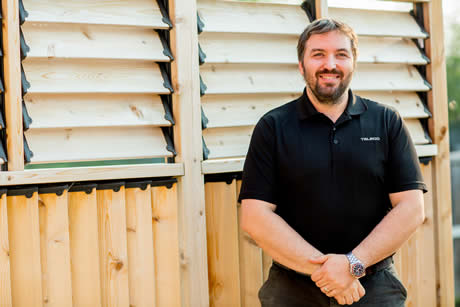 The best part of my job is seeing the finished result of any major construction job that Teleco™ is a part of and knowing that I had a hand in it.
The best part of working at Teleco™ is the freedom, flexibility and how everyone is there to support and help out when needed.
I've been with Teleco™ since: November 29, 2000
Certifications:  Belden Fiber Installation, Belden Copper Installation, Systimax SCS Installation and Maintenance, Commscope Uniprise Copper Installation, Commscope Uniprise Fiber Installation, Fall Protection Training, POST (Petroleum Oriented Safety Training, Asbestos Awareness Training, Health and Safety Awareness Training for Workers, WHMIS Training, First Aid Training, Confined Space Training, Propane Training.