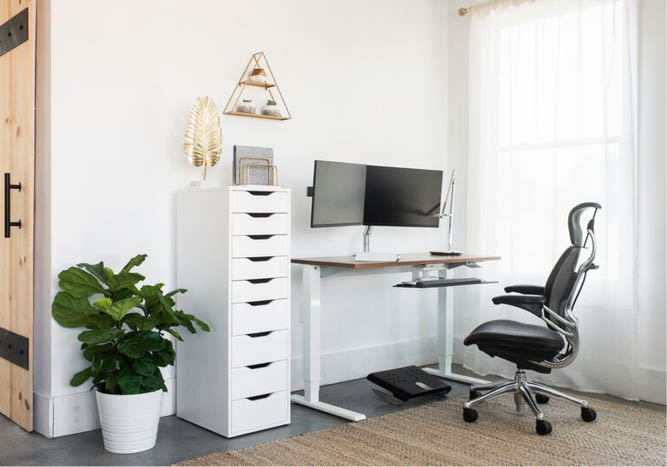 Welcome to our HOME (Home Office Made Easy) solution providing you with an exceptional home office experience. From consultation, design, installation and support trust Open Mind Interiors and TELECO.  Your local professional experts working together to provide you with all your technology and office furniture needs in one customized package. Let our product experts create a home office that's an extension of your business office so you have the freedom to move seamlessly between both without sacrificing technology, efficiency and productivity.
We will look after all your technology needs and extend your business in-office technology to your home office without compromising security. We will consult with you to confirm what your technology needs are. Our starter kits include a laptop docking station, multi-function printer/scanner, monitor, keyboard and mouse.  Some other considerations include secondary monitors, noise-cancelling headset, good quality web-cam, uninterruptible power supply (UPS), anti-virus protection, reliable storage (cloud or external hard drive) as well as, possible WiFi extender or booster.  Having the rights tools and technology available means being able to stay connected and productive.
Open Mind Interiors will ensure your desk, chair, lighting and storage design is ergonomically suited for you to ensure comfort and increase productivity.   To learn more about Open Mind Interiors click here.
By partnering together we will provide you with unified guidance, reassurance and direction to set up a home office that will make the transition to working from home https://openmindinteriors.com/long-term a positive experience.