5 Ways Teleco is Helping Local Businesses Improve Customer Service Today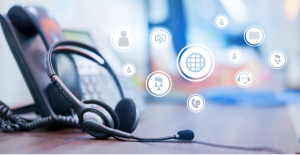 Companies that excel at customer service outshine their competitors and gain a competitive advantage.  Here are 5 ways our VoIP uCloud clients boost customer satisfaction with these 5 features.
Voicemail to Email  –  Respond quicker to a missed call and become more efficient with this feature
Call Recording  –  Ensure the quality of your calls by coaching new employees on how to handle customer needs and frequently asked questions.  You also have the ability to look up conversations to get a better understanding of a client's needs and experience with your company.
Call Queueing  –  When employees are busy with other callers, keep callers on hold until an employee is available.  Instead of a busy tone, or going to voicemail you can play important information to your caller until they can speak to someone.
Music-On-Hold  – Make wait times appear short by providing music to your callers when they are placed on hold.
Mobility  –  Allow your employees to answer calls when and where they need to by using the mobile app, softphone on their computer or even take their VoIP phone with them to talk to your customers quickly and easily.
Customer service is part of your brand.  Use your communication system to boost it and provide a great customer experience today.
Speak with one of our Account Managers to learn more about increasing your customer service with these solutions.
The most rewarding aspect of my job is interacting with our clients and providing them with solutions to help them grow their business.
What separates TELECO from the competitors? It all starts with our team! TELECO is a great place to work because of our team/ family environment. This is reflected in how we approach and communicate with our clients to ensure total satisfaction.
In the winter you can probably find me at the local outdoor hockey rink and in the summer on the golf course. I enjoy spending as much time as I can outside. I'm a huge Ottawa Senators fan as I grew up in that area. I enjoy travelling and spending time with family.
Favourite quote:
"You miss 100% of the shots you don't take." – Wayne Gretzky
I've been with Teleco™ since: March 17th, 2016
807-346-7284
I do various jobs at Teleco including cabling, installing and programming phone systems as well as MACs.
The most rewarding part of my job is there is always something new to learn about.
The best part about working at Teleco is the whole team. If you need help, there is always someone just a phone call way.
In my down time in like to do various hobbies of mine including gaming, playing golf or hockey, but my favourite thing to do is spending time with my family outdoors.
I've been with Teleco since: April 15, 2013
Certifications:  Avaya IP Office™ Platform, Belden Fiber Installation, Belden Copper Installation, Systimax SCS Installation and Maintenance, Commscope Uniprise Copper Installation, Commscope Uniprise Fiber Installation, Basic Underground Hard Rock Mine – Common Core program # 770225, Fall Protection Training, POST (Petroleum Oriented Safety Training), Asbestos Awareness Training, Health and Safety Awareness Training for Workers, WHMIS Training, First Aid Training, Confined Space Training, Propane Training, Continuum Cybersecurity Certification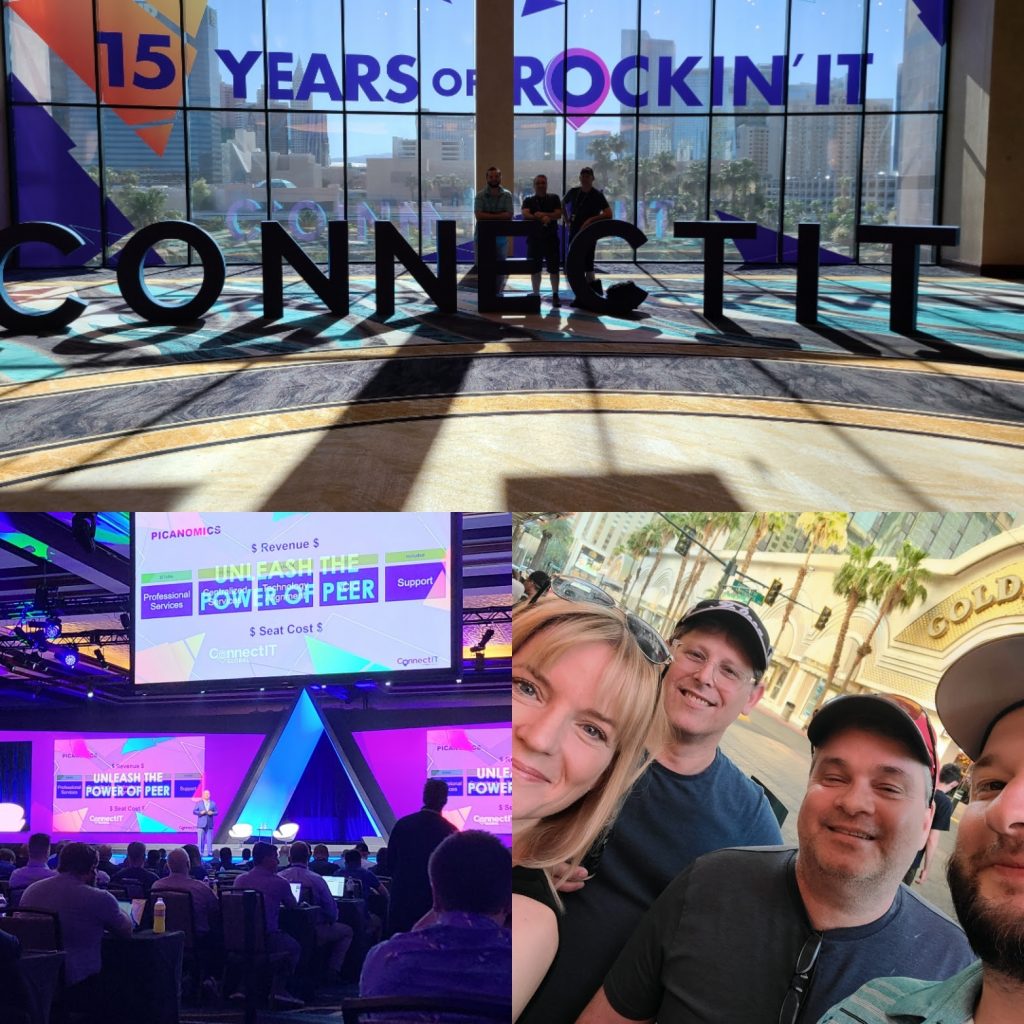 It's great to be able to travel to in-person conferences again. Last month we were able to attend Connect IT 2022 in Las Vegas to join other like-minded peers, get in-depth product training and learn about the latest in the IT industry. It didn't disappoint and it was a great opportunity for education, networking and expert insights.
TECH TIP TUESDAY: Music On Hold Benefits & How To Activate It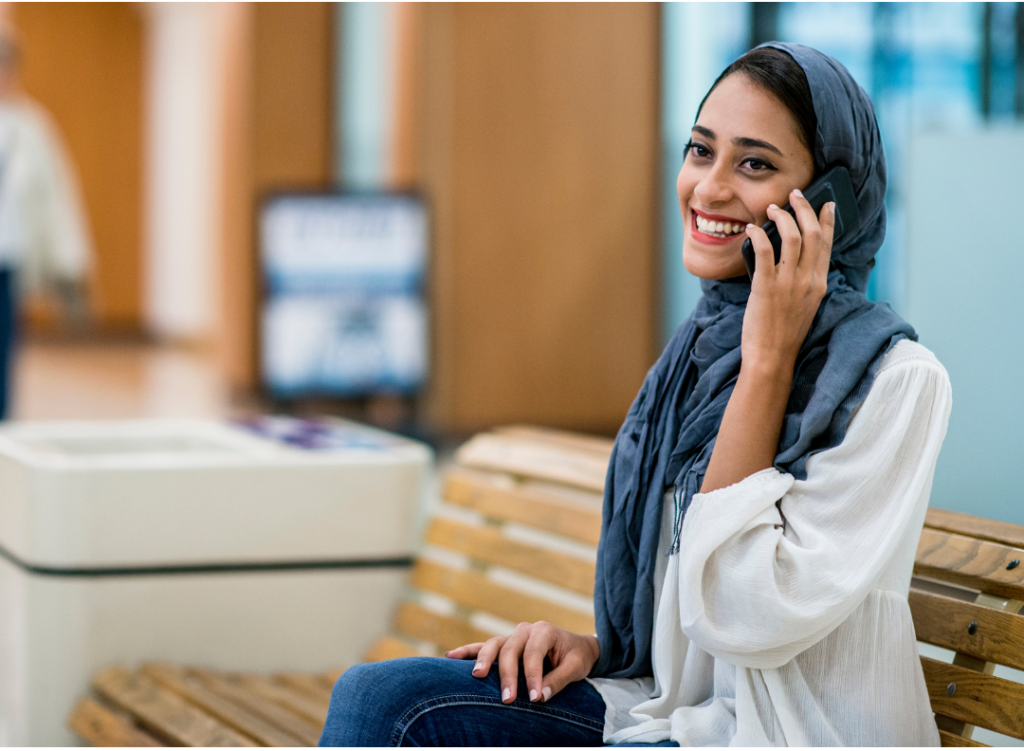 Sitting in silence is not fun for your callers. Use the on-hold time as an opportunity to create a positive experience through entertaining and providing value all while advertising your business. Your Teleco uCloud system is designed to take advantage of Music On Hold at no additional cost to you.
Watch our Tech Tip video to learn how to set it up, turn it on and discover immediate benefits for your business such as decreasing perceived wait time, increasing professionalism and reducing hang ups!
Winner Winner Chicken Dinner!
Congratulations Ryan Johnson, Tyler Friesen, Geoff Holtby and Michael Gratton, esteemed winners of our Teleco Lunchtime cook-off. It's one of our favorite team building events where we mix up employees and get to know each other in the kitchen and discover other skills and hidden talents of Team Teleco. This year's theme was Eat Local. We have so many amazing local food producers in Thunder Bay that we wanted to showcase and support them and also selfishly enjoy the amazing products they provide.
We are Foodies here! Not only was the lunch amazing from this team (and all the teams), they also prepared a powerpoint presentation about where the food came from and each local vendor. Wow!
For information on our local Farmers Market and the many amazing local vendors you are supporting click here!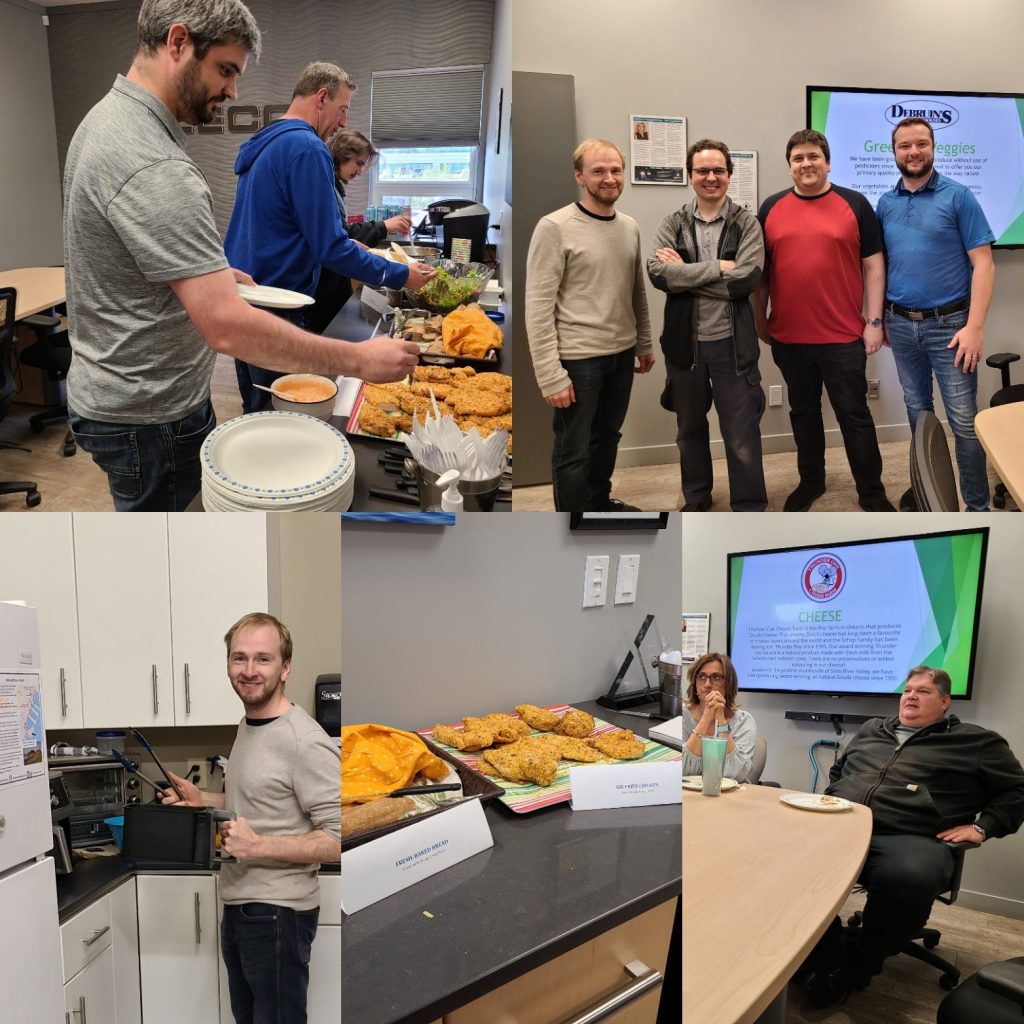 August 10, 2022
Categories: