We help create business and corporate solutions that deliver quality video and audio experiences for all types of applications including:
Meeting Rooms

Executive Conference Rooms

Video Conference Rooms

Training Rooms

BYOD Wired | Wireless Rooms

Multi-Site Conference Rooms

Small Conference Rooms

Home Offices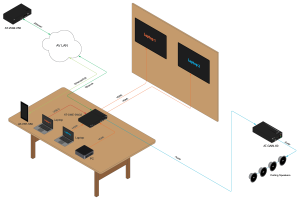 Our experts are here to help guide you to the right solution.  Your boardroom or conference room needs to have high-quality audio, video and more.  We have a wide range of audio/visual solutions which include multiple monitors, projector and screen, power lifts to hide or reveal equipment, web conferencing and integrated audio, video.  We help create an environment that guarantees you and your team are not spending time making technology work.  We make technology work for you.