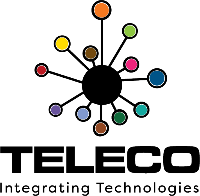 TELECO is a locally owned Managed Technology Service Provider, committed to delivering innovated and cutting-edge solutions and products in Thunder Bay and Northwestern Ontario since 1985.  A lot has changed in 38 years and we are proud of how we have evolved to understand our clients' needs and assist them to implement and maintain technology to benefit their business.
As an outsourced Managed Technical Service Provider, we give businesses a lower cost alternative and a higher level of service.  We are here to offer scalable solutions to help simplify and alleviate the IT issues that come with running a business.  We strive to make your business our business and help clients with a proactive approach to all their IT spending by creating a reachable technology roadmap that is affordable.  Our goal is to help business owners take control of their IT budget instead of being reactive.  Working with you we create a strategic plan for all your technology for immediate improvements and sustainable growth over time.
As a technology company we focus on technology, but our greatest asset is our employees.  We empower our employees to deliver an outstanding customer experience each time.  Each employee depends on the other to uphold our reputation, quality, and prosperity of our company regardless of position.   We are Team TELECO!  Guided by our company values we have created an elevated work culture that aligns our team towards our goals and our clients' goal
Team TELECO works hard to understand your business so we can offer proper solutions that integrate into all your business areas.  By entrusting your IT and technology to us, it is our responsibility to be proactive and show the value of our partnership.  Our success comes from the success of the companies we partner with.
To integrate leading edge technology that maximizes profitability and efficiency by exceeding your expectations with our services and making your business, our business.
TELECO is an evolving technology company that embraces, and drives change within its organization and culture.  We integrate new technology for our clients to maximize profitability and efficiency.  We are passionate about technology and empower our team to pursue continuous education and personal development. We have a strong commitment to customer excellence and the customer experience.  We believe in the betterment of our community through volunteering and monetary support.  By fulfilling this vision, our team, our families, our clients and our community will all succeed and prosper.
All of us on Team TELECO, look forward to the opportunity to work with you and simplifying technology to empower your business.