Happy 7th Anniversary to Spencer Graham, our Business Account Manager with #TeamTeleco!
Spencer has been a cherished member of Team Teleco for 7 years now. From day one, he's demonstrated a passion for excellence and an unwavering commitment to our clients. Spencer's hard work, dedication, and positive attitude have been instrumental to our success. He's always eager to learn new technologies, organizes our annual hockey playoff pool, and makes us look great on the golf course and curling rink. He's an invaluable asset to our team, and we feel privileged to have him onboard.
Thank you Spencer for your contributions to our company, and here's to many more years of success and growth together at Teleco!
Contact Spencer today to discuss Cloud VoIP and how technology can improve your business.
Teleco's Penny Belluz Speaks on Customer Service at Prominent Convention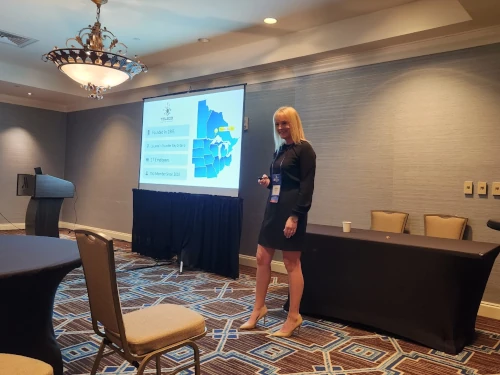 Our Director of Operations, Penny Belluz, spoke at a prominent industry convention on the topic of customer service and expectations in the technology industry. At Teleco, we're committed to providing the best possible customer experience, and we're proud to have Penny represent us at this prestigious event.
---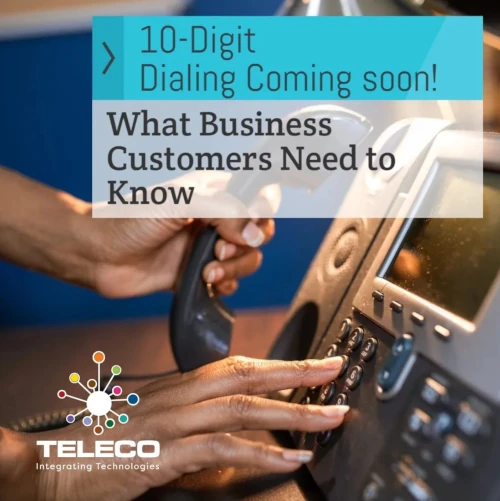 Starting Fall 2023, Tbaytel Home Phone and Business Voice Customers will need to adopt 10-digit dialing for all local calls originating from a home phone or a business voice line.
Businesses will need to make sure to add area codes to all your devices. Here are some examples of what may need to be reprogrammed / adjusted.
Automatic dialing equipment like safety systems
Medical Monitoring Devices
Fax Machines with auto dials
Fire / Alarm / Temperature Monitoring Equipment
Phone System Speed Dials and One-Touch Auto Dials
Auto Attendant Transfers to External Locations
Call Forward Settings
Voicemail Settings (Dial out of Voicemail to your mobile phone)
For more details on implementation dates, head to tbaytel.net/10digitdialing as Tbaytel's landline and voice network upgrades progress. To get your business systems ready for a smooth transition to 10-digit dialing, contact us today service@teleco.ca
March 31, 2023
Categories: