Hi, I'm Frank Littlefield, and with my team, I run two telecommunications businesses with 33 talented, dedicated and highly-skilled people.
TELECO provides telecommunications for small business owners/organizations, as well as service contract solutions for enterprise clients on behalf of large telecoms.
If it has something to do with communications, we will have a solution for you.
You might know TELECO for business phone systems and wireless communications; however, we also do the following: call centre solutions, call reporting, public address and paging systems, data cabling, conference phones, video conferencing, IT services and more.
Our service team regularly works on unique projects for mines and mills providing reliable communications in some of the most challenging settings, providing radio communications, fibre optic cabling, underground phones in mines, microwave communications, and wireless communications.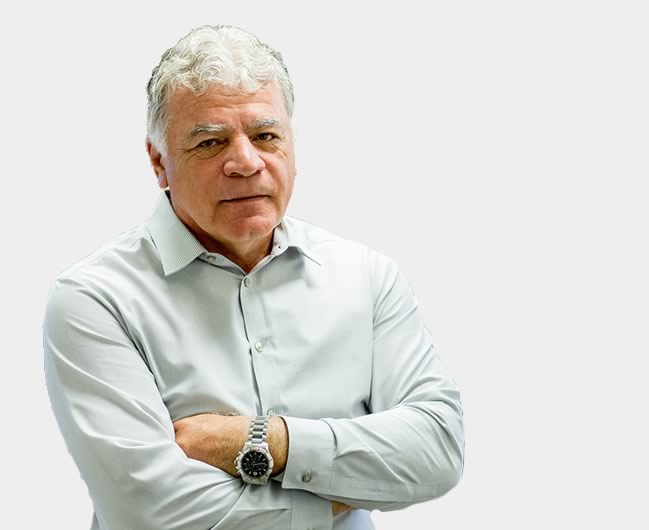 Who are some of our clients?
We do work for government organizations, remote Northwestern Ontario communities, local law firms, car dealerships—any small and medium business in Northwestern Ontario.
We also look after some very large organizations (Thunder Bay Regional Health Sciences Centre, Resolute, 'Mini Queens Park' on James St. and Cumberland St.) with our national TELECOM partners.
Our first step is to listen, ask questions, and learn about your unique business needs. This exploration allows us to provide some breakthrough solutions that help your staff communicate easier, keep in touch with customers better, and we often see these improvements at a lower price than clients are currently paying for legacy systems.
Telecommunications has changed so quickly that we have had the pleasure of implementing solutions that improve employee productivity, save money, reduce call wait times, and increase customer satisfaction.
Can we really do all that?
The best way to find out is to allow us to meet with you and design a system for your current and future expected business needs. We take the information we have and set up a demo so you can try the system yourself. Give TELECO a call if this interests you.
Why I started TELECO™ in 1985
I was in my fifth year with Bell Canada as a technician when the phone industry was deregulated in Canada.
The deregulation provided me with the opportunity to start a company in Thunder Bay, with a receptionist and a couple of technicians named Rob McLennan and Gerry Berezowski. They are both brilliant and they still work with me today—thirty years we've worked side-by-side.
Is telecommunications my calling?
The short answer is no. When I was a boy my grandfather delivered ice to the houses in Fort William with a horse drawn sledge and he told me stories about carrier pigeons delivering messages in the war. Telecommunications has come a long way in my lifetime and I could never have dreamed of the technologies that I work with today.
Did telecommunications become my calling?
Absolutely. I can say that I have been passionate about my roles in telecommunications ever since my job at Bell Canada. The ever-changing field makes my job exciting and new year-after-year.
My career has been a blessing from the first business phone system we installed in 1985, to the first cell phone we sold in 1991, and now to the latest in video conferencing solutions.
I believe in fairness, patience, and providing the time and training to all my staff so they can be successful in their jobs and go home feeling like they have achieved something they can be proud of each day.
I work with helpful, intelligent, cooperative people and I'm grateful to my staff for what we have built together over the years.
What makes me feel proud?
It makes me proud to see the cooperativeness of our seasoned staff, training and mentoring junior staff. I see staff freely sharing knowledge and skills that were learned over decades in the field and in the classroom. It's a good feeling and our customers benefit from this culture of trust at Teleco.
If it has to do with communications of any sort, the Teleco team has been trained and experienced to deal with it.
What does the TELECO™ team collectively believe in?
We believe in you and your needs and finding solutions to help you.
We stand behind our products.
We listen.
And we empower our people to help YOU.
We give YOU more choices.
We help YOU understand your purchase.
We put innovation to work for YOU.
We keep YOU connected.
We believe in doing the right thing.
Integrating legacy equipment with the newest solutions on the market to deliver a customized communications solutions isn't easy but it is what Teleco is known for because of the wonderful companies we have worked with over the years—people and companies who have trusted us to provide solutions for them.
If you'd like to talk about your unique communication solutions, please give me, or TELECO a call, +1 (807) 345-2900.